I moved a lot in my youth. I have lived in my current lair for almost ten years now and before that I had over 32 addresses that I can recall. Since I am 33 now, that is really a lot of doormats. The "home" in my dreams is always my grandparent's house. Since their old home is now someone's new home, I will not post a picture of it here, as that would be strange. But I am thinking of it now, fondly and maybe even with a few tears.
A year ago today my grandmother died. I am not sad in "it's unfair" sense, as she lived a long life, she would never have been ready to go, and she had a multitude of love and respect showered upon her throughout her life. May we all live the love story she did. However, I am sad in the typical loss of something sense. I miss my grandparents, their home, the times spent there with my close knit extended family (that has drifted apart somewhat with the end of that era). Death is always a chasm and question, with or without faith. Death, the passing of time and the changes they bring - good or bad, these things propel our life but sometimes give us vertigo. There is no going backward, but there are memories.
Here is my grandma's favorite song. I have a recording of her singing it and it isn't half bad, but can't figure out how to embed an mp3 file here.
And here they are. Aren't they perfect?
Wedding Day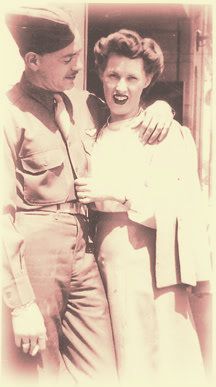 The Artist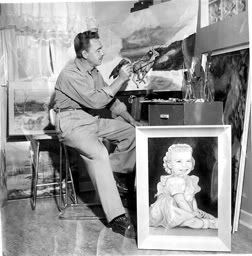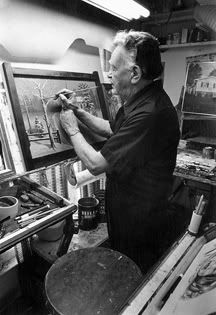 Later