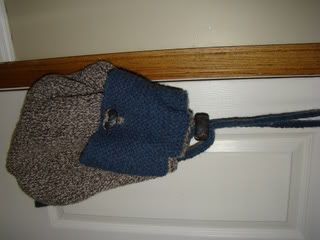 I knitted this backpack for my sister for Christmas.
I got the pattern from this book,
Kids Knitting: Projects for Kids of All Ages
. Before I worked through this book, I was a wanna-be knitter. I am still very much a beginner. But I can do it and have fun. I highly recommend it for beginning knitters.
I started a couple mini ones for my kids that I need to finish. I'll post those later.