Home with sick kids. Act 2. Scene 48. Setting: Everyone is still laying around like zombies except the mother who is trying to keep a tiny shred of sanity and hope alive. The feeling on the set is a disturbance in time with every five minutes that passes seeming to take a few hours, but there isn't enough tangible energy to make any real use of the extra time. Much chocolate is consumed by the mother. Many small busy work projects are started, and rejected, then started again.
Ready, set, action...
A bonus of winter is the awesome branches of our trees are visible.
Camper Down Elm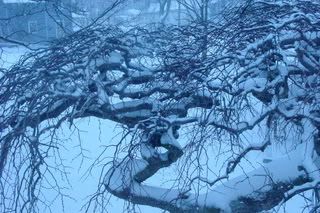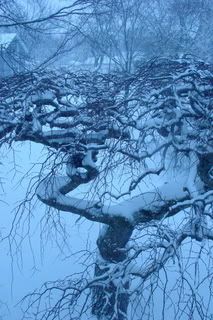 Birch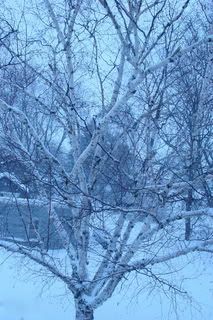 Yarn is warm on a cold day.
Me knitting.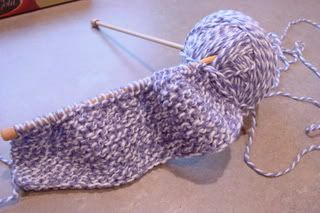 Her learning to weave.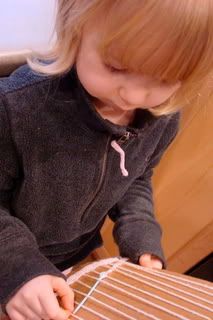 That about sums up the last two days. What about the boys you wonder? Oh, hear that moaning sound? That would be them.