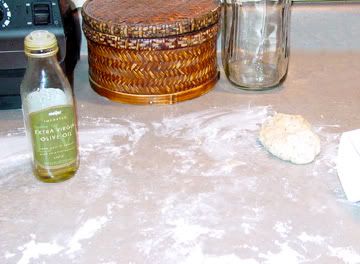 The mess.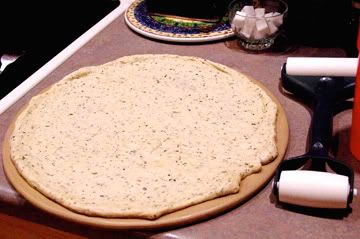 Finally an acceptable crust.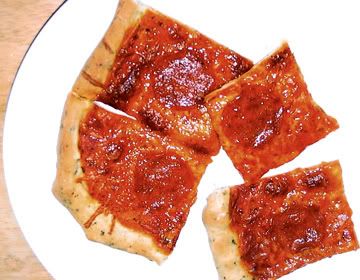 The comfort food.
We needed Friday night pizza tonight. Trust me. Right now hubby is laying across the couch sure the cold he has is going to kill him. Kids are grouchy. And I am bummed because I have to start a freelance job tonight. Not to sound ungrateful. I like earning money from home. But I would so rather just "play" on the computer than "work" on days like today. And my throat is sore too. I'm glad the pizza was good.
Oh, and my kids call this pizza, "Daddy Pizza" even though daddy doesn't make it. I do. There are only two accepted pizzas in our house, daddy pizza and pizza dude pizza. Mommy pizza is a bad word. (I had a lot of bad crust experiences before finding the right recipe, my poor guinea pigs.) So I guess I deserve it.