Playing with Corel Paint with the kids.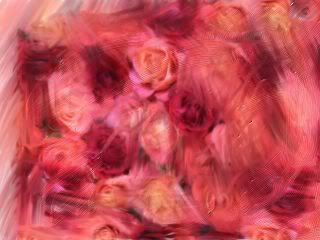 Sketchbooks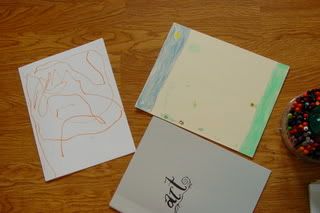 We worked on some "do art" lessons
geeArt16
today. We made our own sketchbooks which was really fun. Boy luvs the stapler. (luv = the spelling I use for crush or obsession.) Anything that shoots sharp metal objects has a special allure for him. I decorated my cover in my best highschool doodle style that brought music from The Cure to mind. (Since my highschool experience is sort of dominated by both doodling and The Cure.) So I was humming "Boys Don't Cry" and "Love Cats" until I visited Katherine's blog
here
.
Then I had the lyrics of "Hallelujah" in my head from the quote that started her post. So much so that I had to check for it on
youtube
. That led to me finding a version of the song that k.d. lang sang. So then of course I had to go to itunes and buy it. Because I luv her more than my boy luvs staplers. Don't get me wrong. I am straight. Yeah, I know, I don't get it either.
Wow, I just found another version of the song. If you like it at all check out this one,
here.
Embedding was disabled on it, but it is worth the click over.