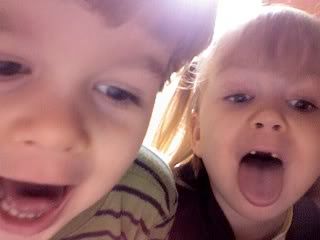 I miss blogging. I miss reading blogs and commenting. Some of my favorite things have been neglected during this self improvement phase I've been in. Right now I am in this crazy-middle-place of habit changing where I am doing new things, but haven't totally let go of the old yet. And it is just sort of messing with my head.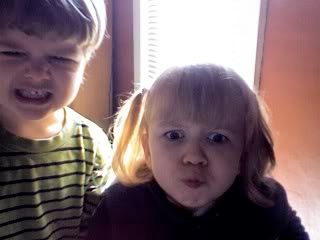 Oh, and their heads too.
Don't get me wrong. Waking up early, like predawn early. (That is, especially on Mondays - it is a 'oh my god my head is going to explode' early.) Anyway, waking up early and walking while the world warms, birds sing, fog lifts (literally and figuratively) - has been transformative. I went from collapsing back into bed after my walk for the first couple weeks to pulling out the long neglected yoga mat and stretching. Another milestone. I should be so zen, one would think... Kids, is mommy so zen?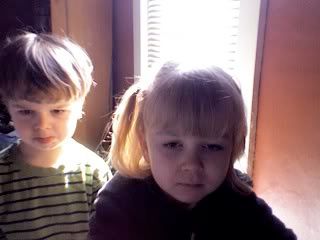 No comment? Huh, maybe not quite yet. I think the problem stems from the fact that in my need for the extreme hour I had previously been staying up really late at night. In choosing to utilize the morning for my 'alone and silent - the world is still asleep but not me' time, I have upset my body clock. The clock that still thinks that 1AM is the coolest. time. ever. This makes for a short night's sleep, going to bed at 1AM and then I forcing my eyes open at 5:45AM. But I have maintained my cool.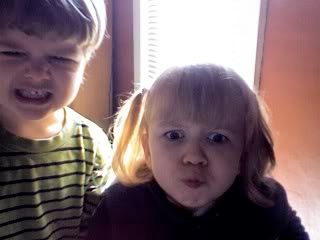 Okay, maybe I've been a little short tempered. A little wall bumping, meal forgetting, 'why can't you just DO YOUR MATH?' sort of person lately. But it is for the greater good right? I'd be in a better place if it weren't for the ants that discovered my cabinets. Because nothing says good morning better than ants in your cereal. It tends to turn the dial on my mild OCD tendencies past eleven. So I am a frenzy of cleaning madness and distress.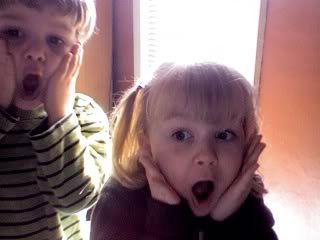 Don't worry. Bug guy is coming today. So chill out and just be yourselves. No worries. See mommy isn't worried. Mommy is so calm she is asleep in her chair. Totally at peace with her world.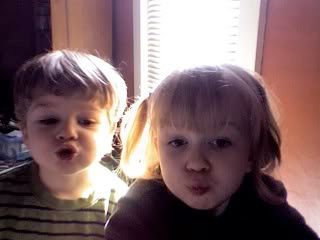 Awww.... what sweeties I have. Bringing me a blanket, giving me a 'good nap kiss'. Sure, you can skip math today. And let's have frozen waffles for breakfast.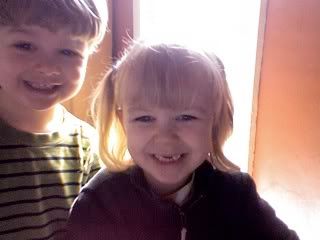 See? Changing habits doesn't have to be all bad. It is done with good intentions, white fluffy clouds of possibility. This is just this middle phase and it is scratchy and uncomfortable. Soon we'll get to the place where I will fall to sleep like a normal person and then can use the day for good stuff like coherent thought and meaningful activities. Like killing ants in creative ways. In very non-zen, non-passive ways. (Hey, they started it. They are in my brown sugar for goodness sake.)
So I am slowly returning to the normal programming. And the kids and I will be better for it. Transformed, renewed, uplifted, healthy in body and mind...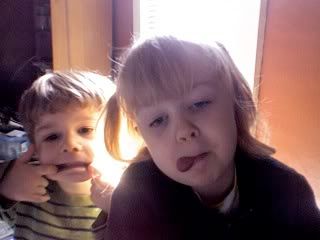 Well, maybe body.