The masterpiece: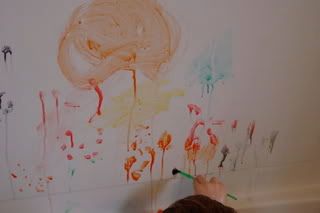 The ingredients: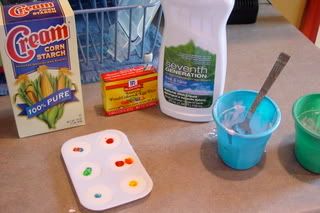 The amazing colors: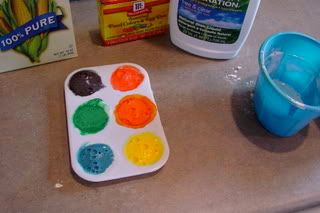 The fun: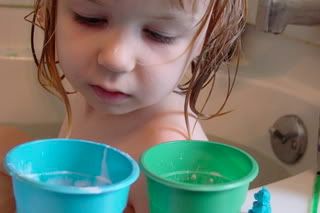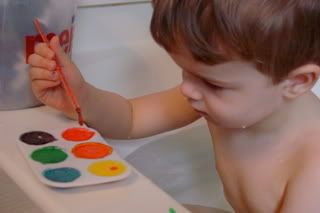 Where I found the idea.
The Crafty Crow
. One of my favorite blogs. Where the recipe was posted originally.
Pepper Paints
. Another fun blog.
We've been mixing up this paint since I first saw the post and it always amazes me on what a great time this is for all of us. It is so easy to mix up. The colors are so pleasing to me. The texture soft and as non-toxic as the ingredients you choose. The kids love it. It combines three of the ultimate pleasures, baths, painting, and mess making. And it involves two of my all time favorite things. Low mess maintenance and making the little people in my life very happy. Can't beat that combo in an activity!