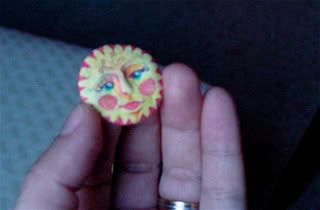 Here is the sun face all colored and waiting to be used for a wall decoration on the finished dollhouse. You can see it below at the top of the group of white little ornaments when it was a blank canvas. I wish I could show you the other little ornaments, but they were claimed by my children and colored with pen. Perfect for their dollhouse I say :)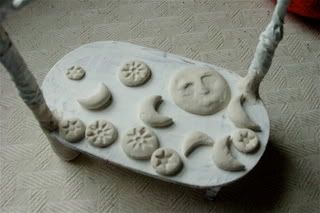 Just a small thing to share, but still moving forward and that feels good.
We should be getting my daughter's dollhouse in the mail any day now and we are both excited. We went with the little Primrose cottage as its size seemed manageable for both production and storage after it is built. I was nervous about taking on another dollhouse, but now I am excited to see what the girl comes up with.