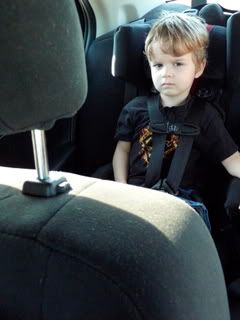 This look means, "Get me out of this seat because I am totally carsick." We can't travel very far without him needing to throw up as soon as the car stops. True story. Needless to say, we don't travel much. We live six miles from the state park. It was about five miles too many. He didn't mess up our car, he actually never does. But I hope nobody walked in the grass by our parking spot!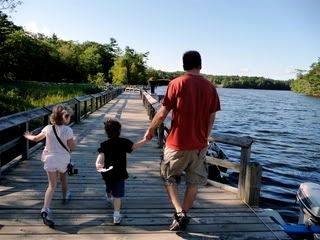 He recovers quickly. And we are off. Notice my daughter has my old camera (her camera). It's size doesn't stop her from lugging it around. She is tougher than I am.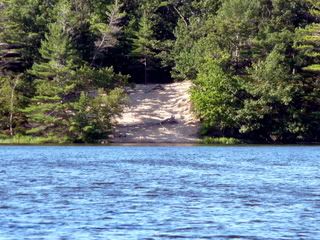 Look in the picture above this one. Notice the tiny sandy area in the trees located in the distance above my husband's shoulder. That is this area. I shot this using the zoom on my little point and shoot. It is more impressive when not reduced for the blog as you can actually see benches and details on the hill. I am so happy with my little camera!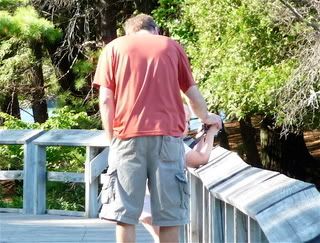 Daddy showing her how to zoom.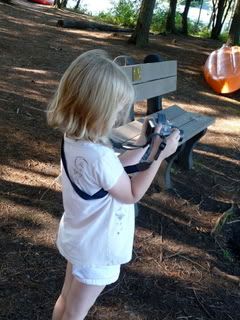 Getting the perfect shot.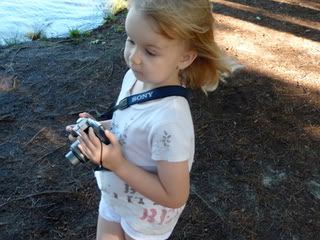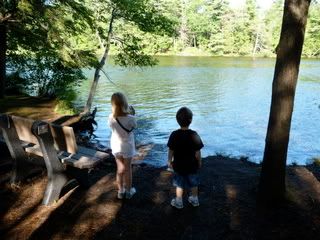 The girl and I were taking nature shots to use in future photoshop art. We have big plans that involve fairies and good stuff like that. Of course, I had just as much fun taking pictures of her taking pictures. Wait... yeah. That's right.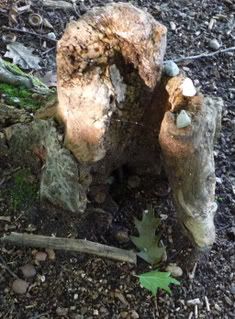 We discovered this little fairy dwelling that some previous wanderer had left behind. Proof that kindred spirits walk among us.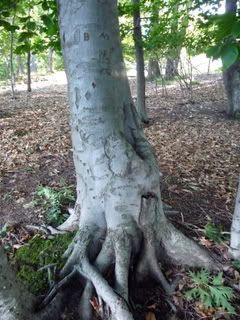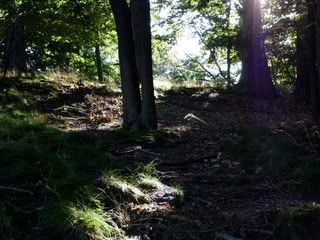 The camera even does pretty well on a dark foresty path.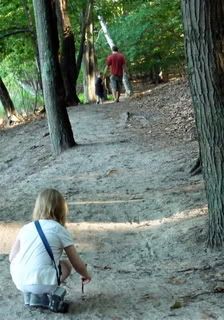 At this point Daddy was getting a bit impatient with the female creative souls in the family.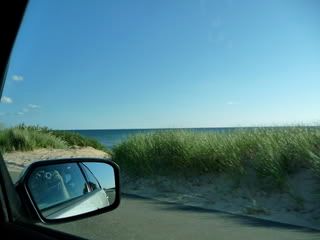 On the way back. Taken while the car was moving at least 45mph.
All in all a successful trip with my new little camera. And the boy didn't get sick on the way back home. Yay!