We celebrated my girl's seventh birthday.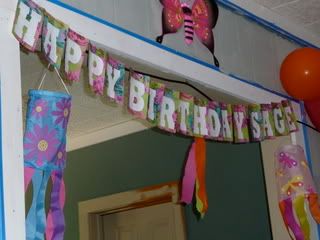 Everyone was so dazzled by my handmade banner they didn't even notice the unfinished walls, trim, painting tape everywhere and cable wires strewn about the place. Well, my girl was dazzled, and that was enough :)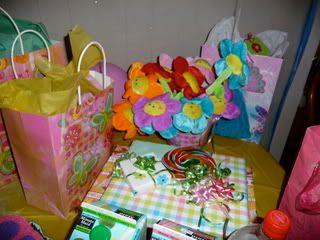 Bucket of 'flowers' that served as party favors for our garden theme party.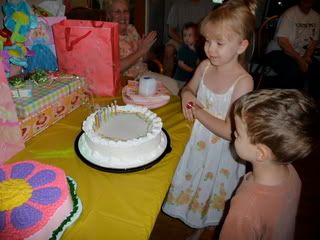 I can't believe she is SEVEN! (Or will be on the third.)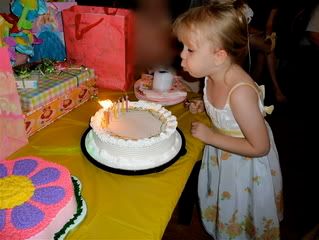 May all her wishes come true.
Later we walked our favorite trails.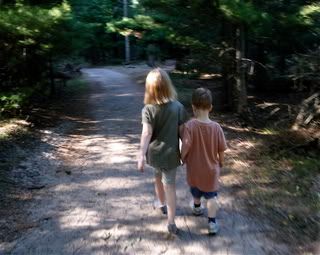 I love how they hold hands spontaneously like this at times.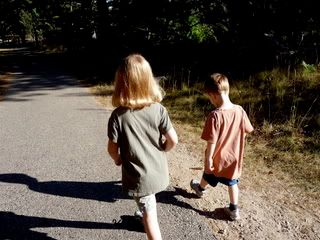 Beautiful day for walking.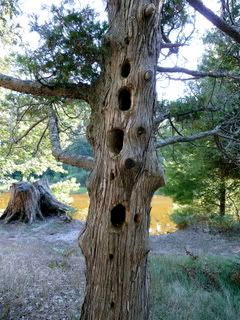 Found a fairy apartment complex.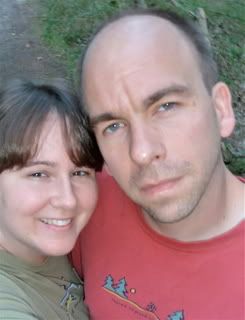 Me and my sad guy.
I've decided to not write the sad stuff on this blog anymore. I have a lot more left in me and I am going to open up another blog that I reserved awhile back but never posted to. That way I can keep this blog for the purpose I started, (to keep track of projects and family stuff), and go somewhere else and howl at the moon. I guess that is sort of like splitting my personality, but I am okay with that.