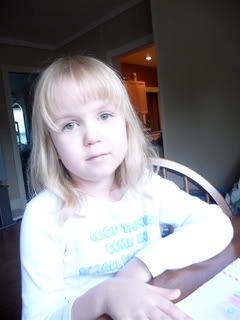 Hi, my name is Sage, and I am a tape addict. That is, I was. Today I have learned the folly in my silly obsession to smother my crafts in various types of tape. My mom captured the event on camera. Most moms take pictures of their kid's first steps. Not my mom, that is a garden variety milestone. Besides, when I learned to walk she was a working zombie and either wasn't there or didn't notice. Don't worry. She is working that pain out. We have therapists in the family. Anyway... my mom captures the true moments when life changes for the better.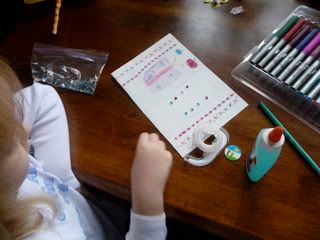 Always the gemstones. Seriously, can you buy these things in bulk?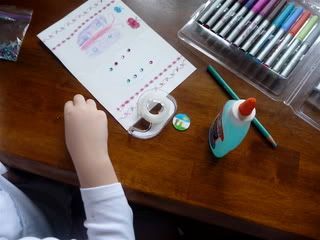 Notice the choice of tape or glue. Glue added by the mother, in hope it might someday get noticed and used.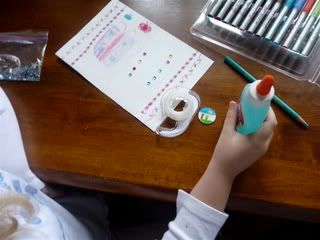 (Insert sharp intake of breath here...) Wait for it.....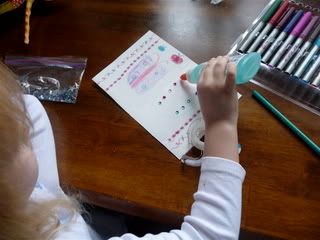 YES! Glue is on the menu folks. What we save in tape dollars, we can use for more tiny fake gems.