My kids were going to be easy on me this Halloween. My daughter wanted to assemble her own costume from assorted dress-up clothes she already has. She has been 'coloring' her fake jewelry using my permanent & gel markers for weeks now in anticipation of whatever costume this was going to be. I was very proud of this. But then I got a new sewing machine! So of course, we had to check out the costume patterns.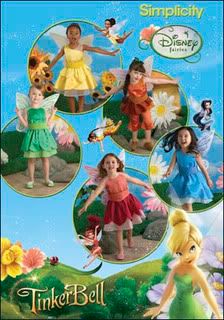 Needless to say, plans changed, and to be honest I am glad. We are having a blast figuring this costume out. We are using the above pattern. The little pant things on the orange fairy and the dress from the tinkerbell fairy. Underneath will be some rockin' striped socks that I got at the
Renaissance Fair
.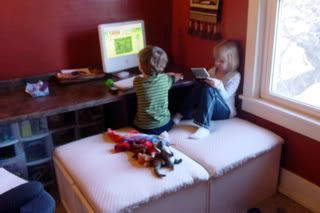 You know window seat type benches that are in most of my pictures? They hold material stash. Sort of an extravagance when we live in such a small space. But it does come in handy. The girl had a lot of fun digging through the collection and picking out stuff to match her choice of striped socks. (Obviously the striped things in the photo).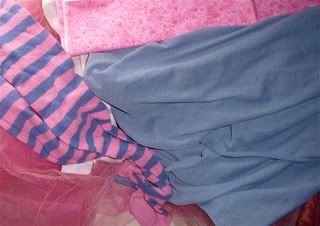 Close up of the fabric for the main dress. It has a bit of sparkle to it.
The blue material will be the underskirt and maybe the wings.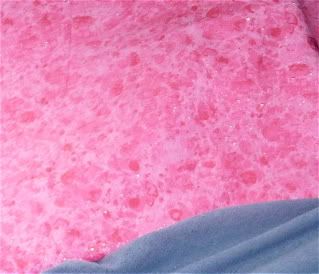 I'm sewing again! Yay!
Oh, my boy wants to be a skeleton. And he very specifically wants me to paint NOT sew the bones onto his costume. I am looking forward to this costume just as much. Sigh... I love Halloween.