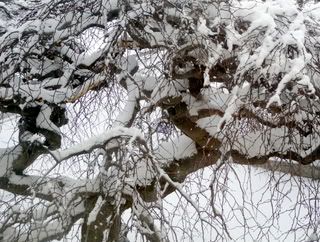 I actually like snow.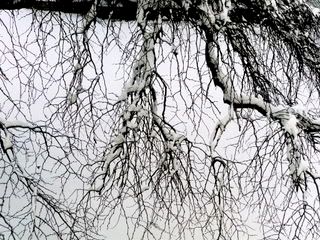 The contrast of bright white and dark trees.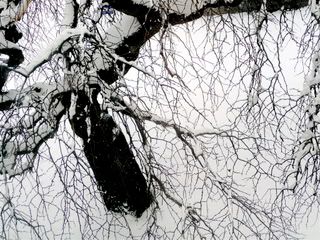 The contrast of sparkling day and dark clear night with stars.
I am always optimistic at the beginning of winter. I love layers of clothing. The fresh smell of the air. Piling on blankets at night. Holiday music. Slippers...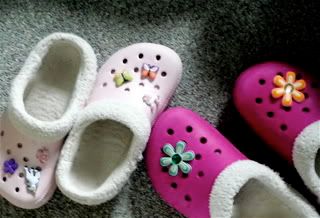 Oh, and baking. Winter baking is the best. Warming the house a bit while creating something yummy is such a double bonus. Like these...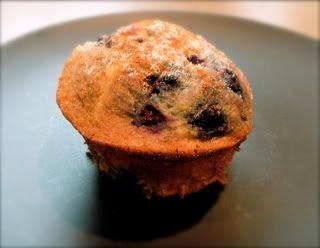 I finally found the perfect blueberry muffin recipe and I tweaked it a bit to make it even more blueberryish. Mmmm... muffins.
I love these so much I am going to include the recipe.
Winter Morning Blueberry Muffins
1 1/2 cups all-purpose flour
1 cup sugar
1/2 tsp salt
2 tsp baking powder
1/3 cup oil (I used grapeseed)
1 egg
milk to round out a cup
2 cups frozen blueberries mostly thawed and tossed in flour
cinnamon and sugar
Preheat oven to 400º and grease muffin pan.
Combine flour, sugar, salt and baking powder. Combine oil in a measuring cup with the egg and fill the cup the rest of the way with milk. Mix wet ingredients. Mix wet ingredients with dry, but do not overmix. Fold in the blueberries. Fill muffin pan.
Bake for 20 minutes or until done. Sprinkle with sugar and cinnamon while still warm. Makes 12 regular sized muffins.
Yes, I know these aren't gluten free. I abandoned the gluten free diet not long after the crazy flooding this summer. It seemed to be better for us, and know I can't ignore it much longer. But I will be waiting until after the holidays, so until then we will eat muffins :)