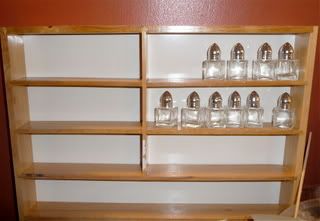 My thrifty finds. A cutlery organizer on clearance for 4.00 used as a knick knack shelf and little salt shakers on clearance for $4.70 for....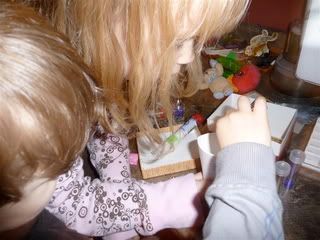 A little help from my unkempt children...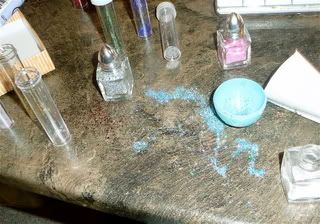 GLITTER! The holidays are coming up after all... :)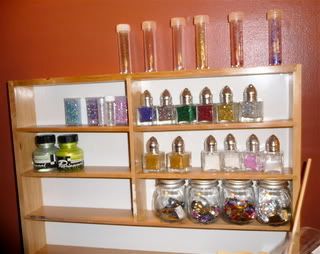 Looks sort of like a crafty laboratory doesn't it? I like stuff organized but easy to reach and remember.
I have been on an organizing rampage. No room left unharmed. I did a good job in the deconstruction phase, whew it was a mess. Now finally, things are coming together, but sloooooowly. When I was a kid and my mom wanted me to clean my room, I used to dump everything in a huge pile in the middle of the floor and then before I could put it all away I would restructure the layout, move furniture, change the purpose of my life, and then put it all back. I still use this technique, (if chaotic insanity is in fact a 'technique'), and it is harder to accomplish with kids around. It is like I am swimming through jello. But we are all sort of having fun and slowing inching forward. I am starting to see the gleaming, shiny new bits of organized life my family will enjoy this winter. Yay, craft laboratory!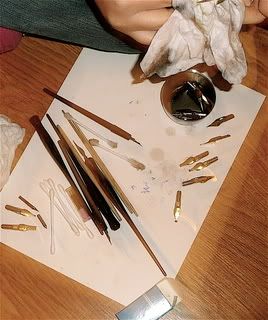 My daughter took this pic of me washing my old calligraphy pens and nibs. See... serious sorting and cleaning.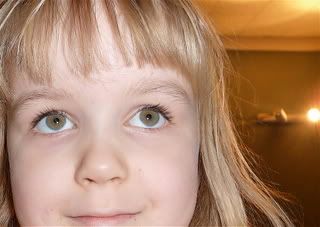 And here are a couple she took of herself... I didn't know she did it until I downloaded the pictures tonight. How cute is she?
I think she is thinking about all that glitter...