With an old toybox...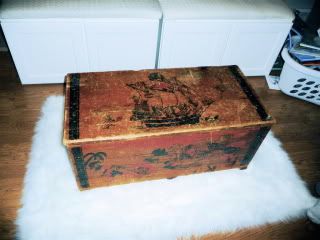 This is my husband's old battle-scarred toybox. I love the way it looks all scratched up with the cool pirate theme in faded (probably lead) paint on the outside.
This weekend we put new hinges on the outside (old ones were long gone)...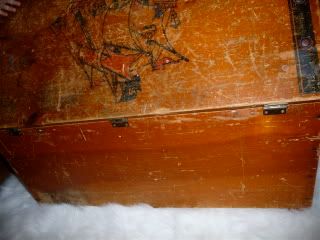 A safety hinge on the inside...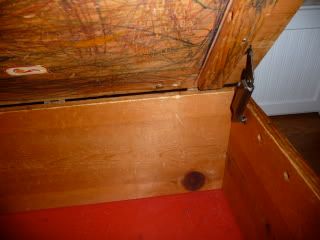 See all the crayon scribbled on the inside top?
My husband did that as a child. I am so proud.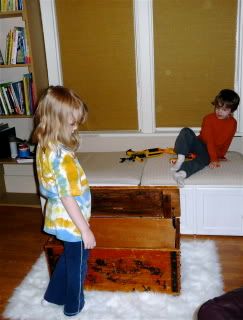 They are intrigued with the box. Of course they are.
Kids like boxes
. But I am hoping they will enjoy what we are going to fill it with as well. (Shhh.... if you promise not to tell them.
This
,
this
and
these
. They will go along with the geometric blocks we already have from their math manipulatives that they love to play with. Lots of building in our future.)
Tomorrow the boy gets his 5 year old shots. Poor kiddo! We are taking the girl in for her well child check up as well and she told me that she wants to ask the doctor for a flu shot so she won't get the flu. She's always been a bit odd. :)