All is calm... Finally. :)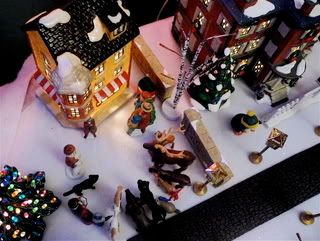 Even the playmobil animals are festive and have been spotted caroling in the neighboring village.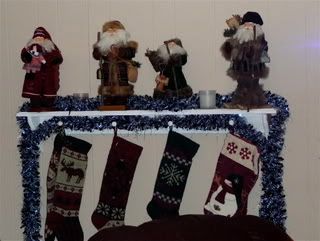 Santas are guarding the stockings. Alas, not my
headless wookie Santa
. He has to wait for next year.
Snowmen guard
the new/old toybox
.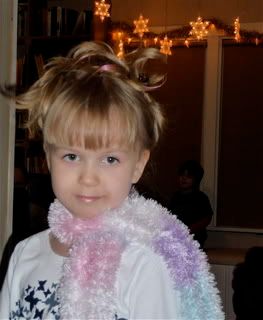 The girl has been spotted with 'holiday hair' and glittery lip gloss.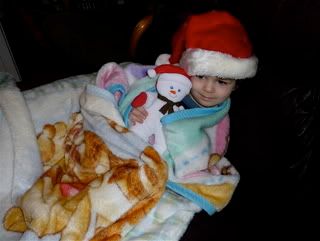 And how ready is this kid?
Today was my day to cook the roast beast for my husband's family. It was the great ham fiasco of 2008. But it is too long a tale for this night. There are children to nestle, and cookies to eat.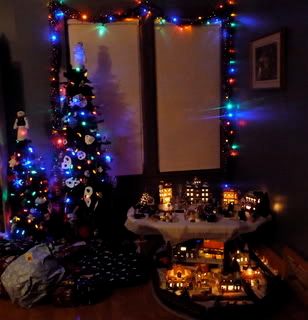 Wishing everyone a warm and safe holiday!
Merry Christmas to all and to all a good night :)