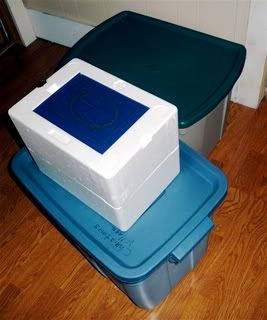 My husband and I often hang out at the local mom and pop bookstore/coffeeshop. It is a
Cheers
sort of environment, like a daytime bar with regular faces and ongoing jokes. One of the women that work there is one of the people on our big lottery list. Our lottery list is a short list of names that if we hit it big in the lottery would get some sort of contribution to make their lives easier. In her case we'd help the old girl retire. She is nice and grumpy. Just perfect for an adopted grandmother. Our list isn't long, we aren't that generous. So it means something that she is on it.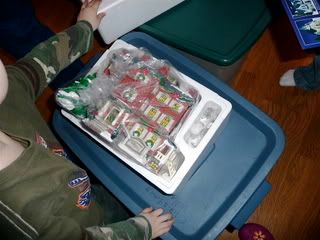 For the last couple years she has told my husband about her Christmas village collection. Not one particular set or type of village. A natural hodgepodge that grew over the years. She was too old to be bothered with it, couldn't carry the boxes, didn't want to clean up after, but wanted to see them into a good home. She has wanted us to buy them and kept wanting us to make her an offer. But sheesh... We had no idea what to offer. Not to mention while my husband is an intense lover of all things involving holiday decorating, we do not have the room for such a display. We tried to talk her into ebay, or putting it in the paper. But she wanted her much loved collection to remain loved.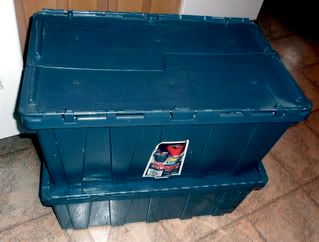 This year my husband gave in. She offered him an amount and he gave her more. I don't know if they are worth what he gave in money, but it was worth the look on her face. Happy, tearful. And the faces of my kids when he brought home the boxes of carefully packed little treasures. Delight, awe.
I have NO idea where we are going to put this mad purchase. My husband's delight in decorating for holidays already stuffs our little place to the point of holiday explosion. But at least some of it will get displayed this year so we can give her pictures of her little village lit up and loved.