I love little boys. Don't get me wrong. I love little girls too. And big boys. I love them all. Just a big old love fest here. BUT, I didn't really expect to love little boys. When I was younger and not wanting children and all that stuff you think you know before you know anything at all, I thought little boys would be hard. And well, the truth is, they are very hard. But hard in a really good way. Like solving a crossword is hard, or playing a game you love against real competition is hard. Fun.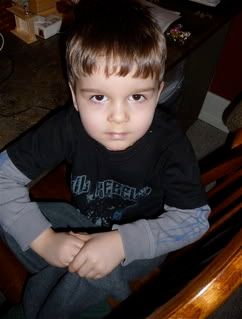 I
get
this kid. I do, I do. He's passionate. In a William Wallace sort of intensity. This is a good thing to have on reserve. Yet we obviously try to work on keeping the energy and drive behind that sort of warrior spirit focused in a fashion least likely to cause anyone trauma.
Today, he wanted to be Yoda. Yoda is good. Yoda is wise. I loved the idea of him as Yoda. All the kid needed was a walking stick. He was down about not having the right prop that he was picturing in his mind. He was working through some angst over not having a proper stick, and over bending his favorite magic wand in the process of trying to use it as a walking stick. I was proud of him trying to control his anger. And I get the stick thing. So I went and found this...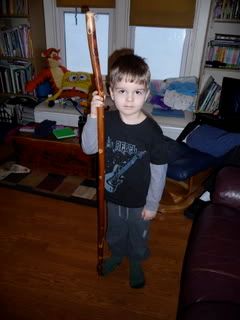 His father's walking stick that my stepson gifted him awhile back. My boy's eyes grew huge. I was officially the world's coolest mom at that moment. Sticks are important. I know these things...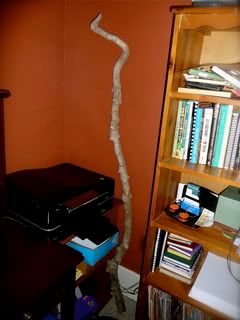 'Cause see... this is my stick. Not really a walking stick, unless you are Gandalf. But still it is one kick butt stick, no? This is a huge driftwood stick that I found on the beach all waterlogged and weighing a million pounds. I dragged it a mile in the sand. It was pretty much torture. But I had to. Look at it. It is awesome in its perfect stickishness. You know you want this stick. You can't have it. It is mine.
And so is this gorgeous little son and his wild imagination, that keeps me young even as he contributes to my hair turning grey.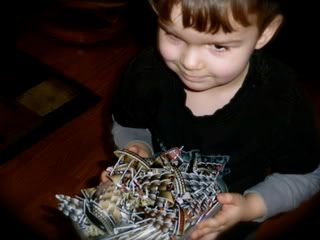 Look! A treasure! The boy then found this little collection of ships that his brother used to collect. They were from a playing card game where you had to snap out the little ship parts and assemble them. Oh, the JOY! The EXCITEMENT! The FUN! Being born into a family with a much older brother must be sort of like hitting the lottery for a little boy. Well, it is for this one.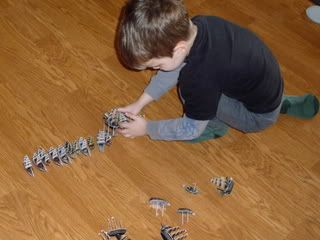 His total immersion in his play just fascinates me. I enjoy just watching him and when I join in the fun, he just kicks all that happy puppy energy up ten notches and makes me feel so alive inside. Little boys. Some days, they are the perfect remedy to the winter blahs.