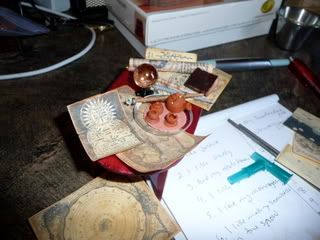 I've been playing a lot lately and it has been lovely. I haven't felt very show and tellish so I've avoided posting, but I was talking to my mom today and tried to remember a cool little thing the kids did. My first instinct was to check my blog to jog my memory, but silly me - I haven't been blogging. Now I remember why I do, because it all goes by in such a blur, doesn't it? Sometimes blogging feels self-indulgent, but it is also my backup memory card. :) So I just need to scrape the rust off the old blogging muscles and get to it, eh?
So, I've been playing and enjoying so many miniature blogs and sites out there. I haven't done an official gathering of links to share, but I should. Wow, there are some amazing things being made in little tiny sizes. I just love that kind of stuff. It makes me happy all the way to my toes. I also have been messing around on ebay a bit. I got a few great deals on some miniature furniture and it just got me in the mood to start playing again.
Check out my loot...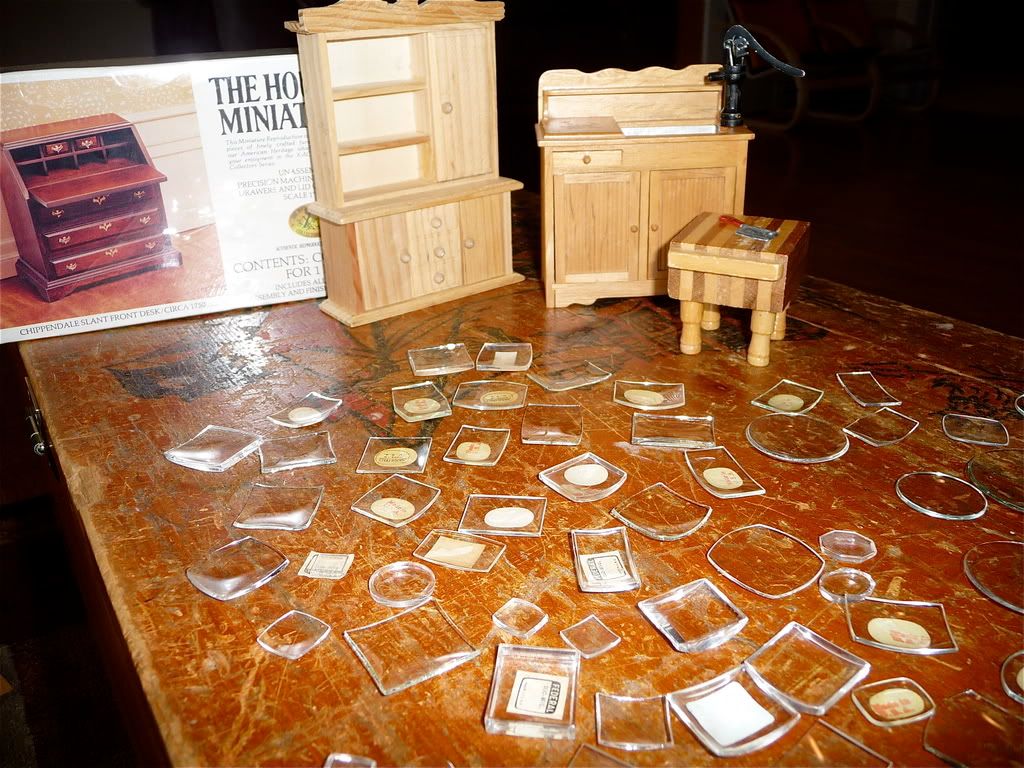 If you click the thumbnail then it will take you to a larger pic. The glass shapes are watch crystals. How cool are those? Perfect little plates, platters, windows, etc. I can't wait to start playing with those. Actually, I've used one already. In the above wizard stash I used one as a platter for the tea set. You can see it larger if you click this thumbnail... The 'crystal ball' is a marble, to help judge size perspective.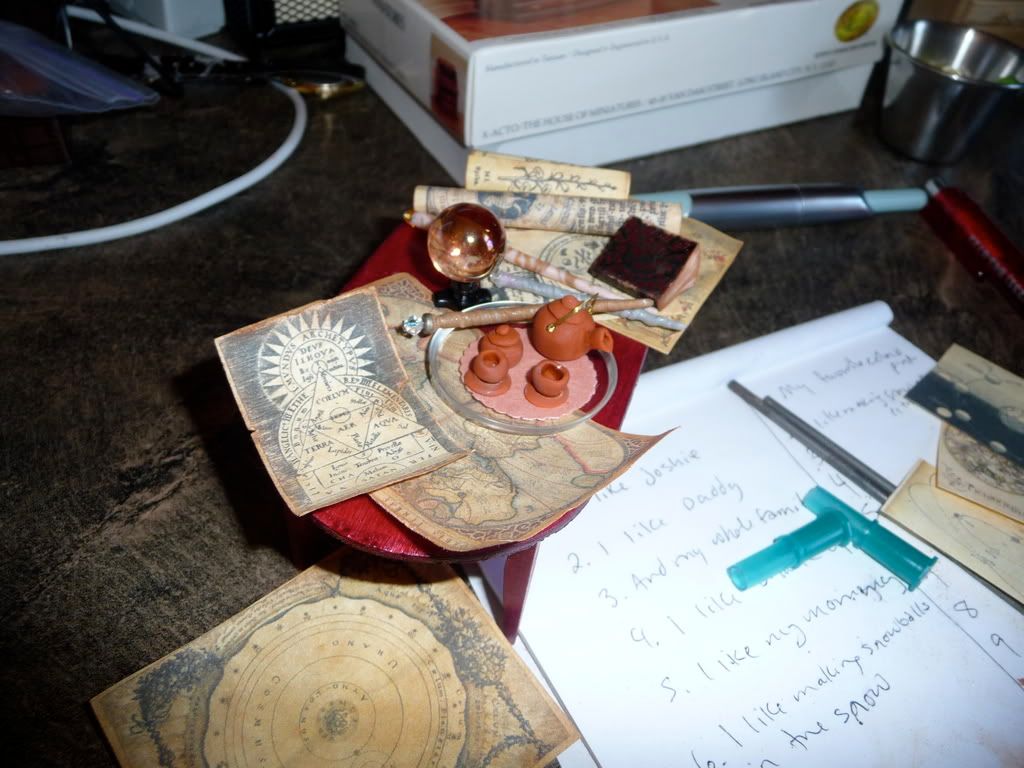 Yay, miniatures! They help brighten an otherwise very grey month.